Despite some of the great memories I have of Grammies past, such as MC Hammer's escape from the stage and magical reappearance in the back of the building from the early nineties, I never expect to see a very good show year in and year out.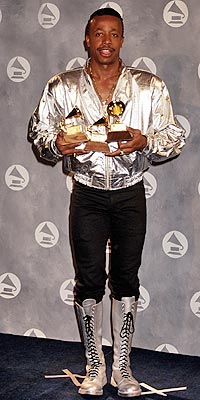 However, I must say that with the recent introduction into my life of the DVR contraption, the Grammies proved quite enjoyable indeed.  That is, they were far better than I expected, in that a.) every time I viewed a performance that I expected to be the last good one of the night, I was then later pleasantly surprised with another good one, later, and b.) the ability to fast forward through the MOUNDS of utter drivel made it tolerable.  I cannot imagine sitting through all of that with out the ability to hit skip-skip-skip through such things as Kenny Chesney, Katie Perry, Carrie Underwood, Kid Rock, Alison Krauss w/ Robert Plant, and the like.  I didn't get in on the start of the start of the show, so I missed U2 and god knows what else, and that is OK with me.  
What I did watch I generally enjoyed.  This includes especially the Four Tops "reunion" with the one surviving Top, the RADIOHEAD jam sesh, the four man rap tag team performance from Jay-Z, Kayne West, Lil Wayne, and T.I.  They, along with the
very pregnant
MIA, laid it down. 
Sir McCartney and David Grohl did a great classic Beatles number... certainly an evening highlight.  Also enjoyable was the Stevie Wonder closing act.  Those Jonas Brothers were out there jumpin around with Mr. Wonder earlier in the evening, and they did themselves proud, I suppose?
I wasn't a big fan of the Taylor Swift/Miley Cyrus duet, though I watched it in its entirety anyway.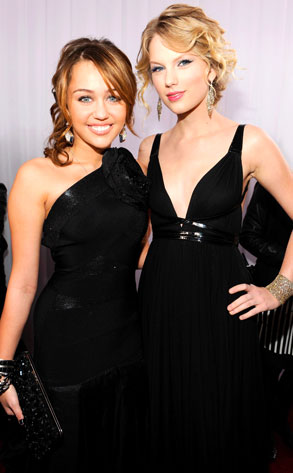 Mr. Neil Diamond, who has been named the Grammy "performer of 2009" chatted his way through his Sweet Caroline performance, belting out only the choruses, with the help of his tri-lady choir.  As I've said before, the tri-lady choir is exactly what the HEADIES need to catapult our way onto that Grammy stage.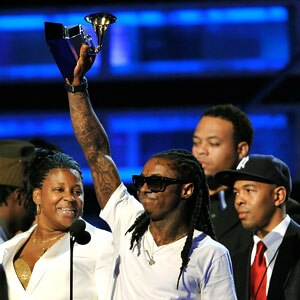 Coldplay won three awards, and Chris Martin's child like excitement would have been cute if it weren't so dorky.  Lil Wayne won some awards, and brought his whole family up to share in the festivities.  

Robert Plant proved himself, not surprisingly, to be a bit of a prick, having to come up with five different ways to have to say "we did this on a lark" and one way to bore us all to death via his mumbling, grumbling music.  
All in all, a great night!?